Ice Climbing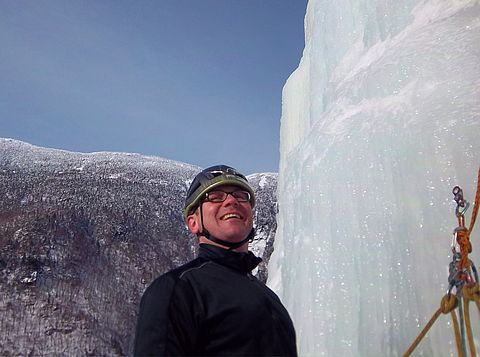 Climbing the vertical oceans of the winter Northeast's cliffs is among the most unique and enchanting experiences that the mountain world shares. When the cold hits, the seams of the Northeast's vertical world burst with the fantastical forms of frozen water that invite the brave, curious, and playful to scale their heights. Vermont, New Hampshire, and New York all offer ice objectives that will tantalize the beginning ice climber and compel the experienced ice dancer to reach new heights. Explore what each area offers you below...
To learn a bit more about what a day of ice climbing adventures looks like, check out this page.
When you're ready to book your Ice Climbing Adventure dates, please go to our Scheduling Page!