Main content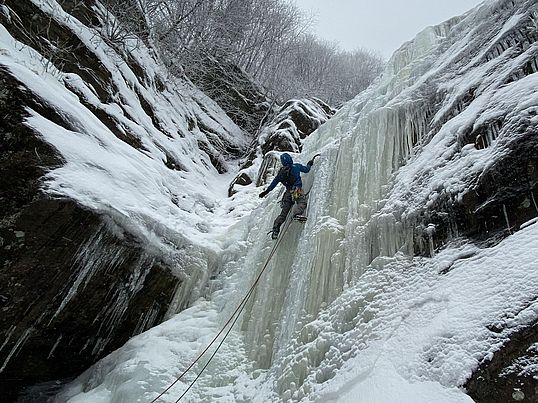 Prepping for Your Ice Climbing Adventure
We're looking forward to entering into the vertical ice world with you! To make the most of your day, please check out the following items of information:
If you still have some questions about preparing for your ice climbing day after reviewing these resources, please contact us—We're happy to help!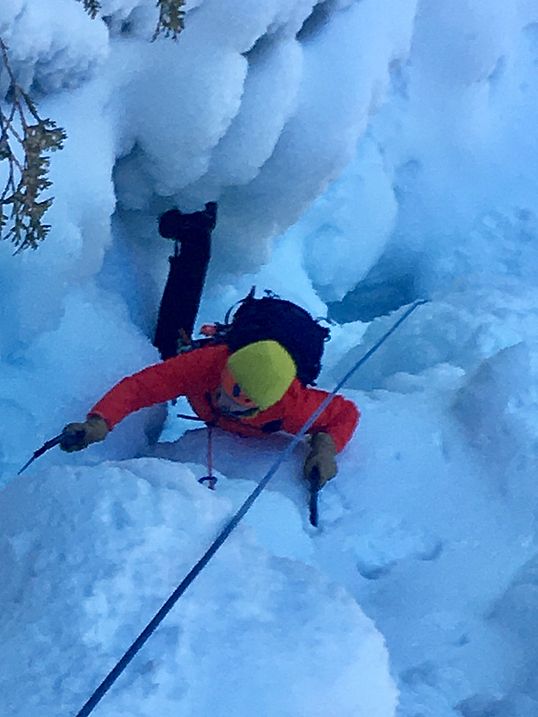 Overview of Your Ice Climbing Day!
We work with you to customize an ice climbing day tailored to your experience and your goals. Here's what an introductory day of ice climbing generally looks like:
Based on weather factors and you/your groups own needs and preferences, you'll develop a meeting time with your guide (typically 8am). Sometimes it's easiest to fit boots and crampons in the warmth of your lodging—speak with your guide if you'd like to explore that option. But, you can also fit boots and crampons and generally prep for the day at the trailhead. Once you're all fitted and ready, you'll hike into the climbing site. Hike times vary depending on the climbing site and snow conditions, but it's usually 15-30 minutes. Please be sure to bring a pack big enough to carry all of your warm clothes, plus the crampons, harness, and helmet you'll be provided.
Once you're at the site, your guide will need a bit of time to set up some ropes on the cliff. Next, s/he will introduce you to gear like harnesses, helmets, crampons, and ice tools. Next, you'll cover skills like tying into the rope, belaying, climber-belayer communication, and correct procedures for lowering climbers from the top of the cliff. By then, people are generally chomping at the bit to climb, so it's time to go for it!
After you've had some time to get a feel for how crampons and tools work and how your body operates on the ice, it's good to step back and cover some basics regarding climbing movement skills. Your guide can give you tips on how to efficiently swing, proper stance, and all the myriad other exciting intricacies of dancing up vertical ice. It's usually a good idea to start out on some lower angle terrain to get a feel for effective and efficient movement and then as the day progresses to move into some steeper stuff—just let your guide know what you feel you're ready for. As the day continues to progress and skills and confidence builds, it is possible for teams of 1-2 climbers to potentially go do a multi-pitch climb (mult-pitch climbs are higher climbs).
Ice climbing is pretty strenuous and winter days aren't too long, so before it gets dark out your guide will need to break down the ropes and then leave some light for the hike out. Typically, you'll be back at the trailhead around 4-5pm—though we are a customized guide service, so keep your guide posted as to your needs, energy levels, etc. Whatever the case, by the time the day ends you're guaranteed to be pretty tired and we bet you'll be pretty enthused about all the feelings of challenge and accomplishment that ice climbing offers!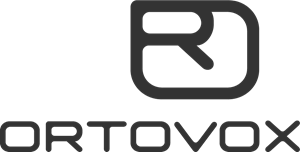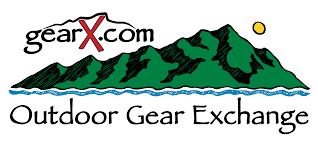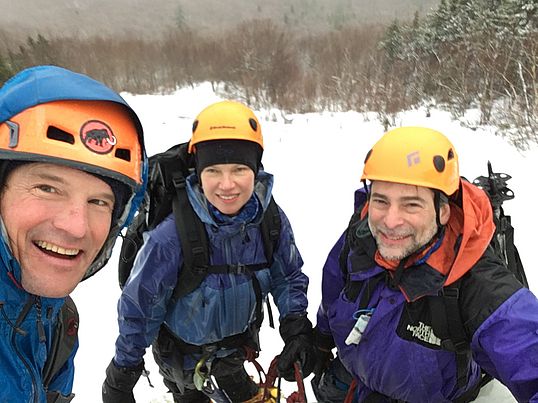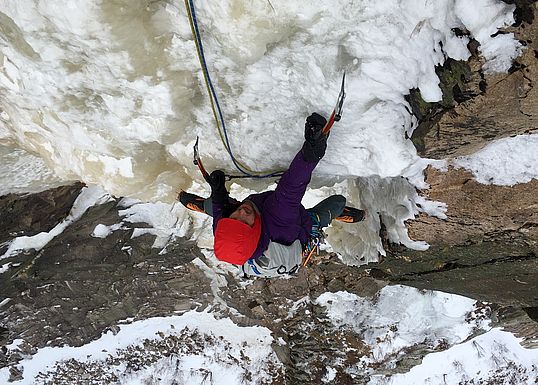 Specific Clothing & Equipment List
Below, you'll find a brief list of the essentials you need for an excellent day on the ice. Additional detailed information about clothing & equipment appears after this list and we also suggest you check out our blog article about Effective Clothing & Layering Systems for Ice Climbing.
Clothing & Equipment
A 30+liter pack (This is the size of pack you'd use on a single overnight backpacking-type trip. Big enough to fit all your clothing, gear, food and water, plus a harness, crampons, and helmet, plus a bit of group climbing gear. Please don't just bring a book bag.)
If you are thinking your day might involve multi-pitch climbing, it can be very handy to have a small, lightweight "peak pack" of ~15L. You can use this to put a belay parka, extra gloves, and a few snacks in when climbing up the cliff. Contact us if you're not sure whether you'll need this (Moving Up on Ice Workshops do not).
A full supply of snacks/lunch
Long underwear top layer
Long underwear bottom layer
2-3 warm non-cotton warmth layers for your top (See note on "Belay parka" and "Detailed Info" below.)
Belay parka (A big, fluffy down or synthetic fill jacket is a real plus. If you don't have one of these, be sure to pack 1-2 extra non-cotton warmth layers for your top)
Warm and weather-resistant synthetic pants (Ski pants or similar. It is best if they aren't too baggy, especially at the ankle.)
Weather-resistant synthetic jacket
Ski hat (Relatively form-fitting for under a helmet, without any pom-pom.)
2 pair of gloves (In case one pair gets wet.)
Glove liners (Highly recommended—these are thin gloves you wear under your bigger gloves; very useful for keeping warm when you need to have some dexterity—tying knots, etc.)
Warm socks (DarnTough Vermont socks are the best!)
Microspikes (These can be very useful for the approach. We can provide them if you don't have them.)
Trekking poles (Lots of people enjoy these for the approach and descent.)
Face protection (It can be windy even in the valleys. A scarf works, but neoprene or "buff"-style masks are best.)
Eye protection (The winter sun can be bright.)
Hand and Toe Warmers (Optional--but we love them!)
Camera (Cold weather saps batteries--bring it fully charged and keep it under your warm layers.)
Other specific first-aid/medications you may need (inhaler, epi-pen, etc)
Food & Water
Bring plenty of easy to eat snacks and remember that items with high moisture will quickly freeze and not be too palatable. We love the healthy and delicious Kate's Real Food Bars.
1-2 liters of water. We love having a Thermos. If you don't have a Thermos, do consider boiling your water in the morning so that it stays unfrozen all day long. Use wide-mouth bottles so the opening won't freeze. Camelbaks will quickly freeze.
Adventure Spirit can supply you with all the technical gear that you need for your climbing day. So that we're clear on what those needs are, in advance of your trip, please be sure to fill out the Gear Needs Sheet.
We highly recommend Ortovox for your clothing needs. Ortovox produces the highest-quality clothing, paying close attention to detail, durability, design, and ecological footprint of its products.
We highly recommend the skilled, knowledgeable staff and competitive pricing offered by GearX.com (Outdoor Gear Exchange) for all your clothing and gear needs.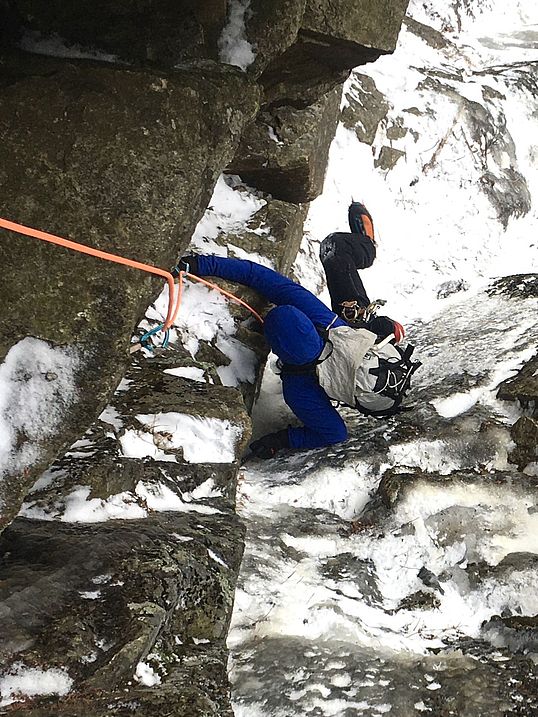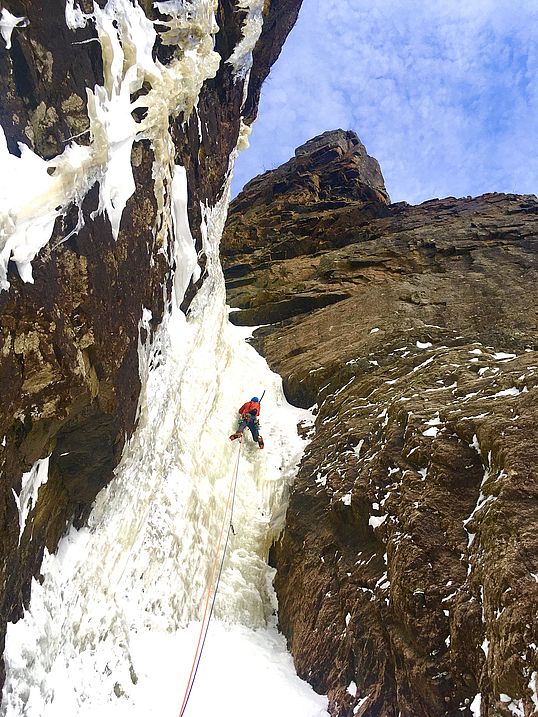 Detailed Clothing & Equipment Information
Here are some details about the information above:
Backpack: Please be sure to bring a comfortable backpack able to fit all of the items listed above, plus a bit of extra space. Throughout the day, you may be warming up and shedding some of the clothing layers you're wearing earlier in the day.
Non-Cotton: All your clothing should be non-cotton. Wool and synthetics are what you want. Cotton will not keep you warm if it becomes wet from sweat, dripping ice, or snow. Labels on clothing will generally tell you what it's made of, but if you can't find a label, a good way to check is to find a small thread in a non-visible spot. Light the thread on fire. If it burns like a candle-wick and appears charred, it's cotton or wool. Wool will have a strong odor to it. If it burns vigorously and shrivels up, it's synthetic (the petroleum causes it to burn quickly).
Long Underwear (Wicking Layer): This layer is important in wicking sweat away from your core—ice climbing is pretty strenuous! Light weight polypro or wool underwear to eliminate evaporative heat loss.
Warmth Layers: Fleece or wool work well here. Some people use synthetic fill "sweaters." Three layers are typical for the upper body, although this of course varies according to the thickness of each layer. One to two layers is typical for the lower body.
Weather-Resistant/Proof Layers: Ice climbing can be pretty wet. Waterproof breathable material is needed. Make sure you've sized it to fit over all the other layers you'll be wearing on this trip. Your jacket must have a hood. Your bottoms must have full length zippers or zippers that go at least up to the waist band, so that they can be put on easily while wearing boots and crampons.
Belay Jacket: This is a big, fluffy jacket made with down (goose feathers) or synthetic fill. Though not required, this can be very handy. This will keep you warm while not climbing. Down is the most compact, but synthetic fill works. It must be sized to fit over all the other layers you'll be wearing. A water resistant coating is useful and a hood is really ice.
Head Gear: You'll need either a synthetic/wool hat that can fit under a helmet and doesn't have a pom-pom type thing on the top. A scarf or "buff" or neoprene-style face mask can be useful for those windier days.
Hand Gear: Warm, weatherproof gloves are key. Two pair are best, so that if one pair gets wet, you've got a back-up. Glove liners are also very useful. These thin gloves fit into your warmer gloves, but allow you dexterity when you need it for things like knot-tying. A pair of oversize mittens is a good idea for people needing extra warmth when dexterity isn't an issue. And bringing along some hand warmers is also a nice treat.
Foot Gear: A pair of thin wool or synthetic liners help to wick moisture and reduce chaffing. A synthetic or wool sock goes over this liner. If you don't sweat a lot, two pair will do; for those who sweat another pair may be useful. People whose feet sweat a lot may want to consider using a vapor barrier. And for those whose feet run cool, putting some toe warmers in their boots at the start of the day is a nice idea.
So that we can arrive prepared with the technical equipment you need for your climbing day, please be sure to fill out the online Gear Needs Sheet.
Click here to return to our Northeastern Ice Climbing Adventures page.
If you still some questions about preparing for your ice climbing day, please contact us—We're happy to help!