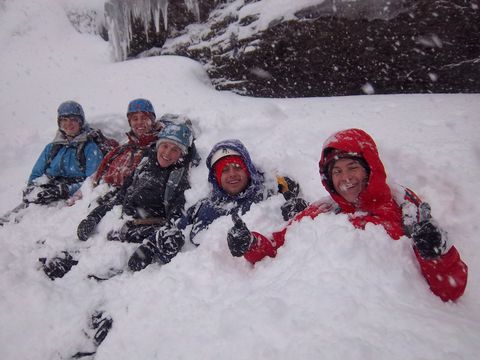 Climbing & COVID-19
Infectious/Contagious/Transmissable/Respiratory Diseases
Health Screening Questionnaire
Prior to your adventure, we are asking all members of your team to thoroughly review the information below and to ask any questions you have. On the day of your adventure, we will be asking all team members to fill out the Health Screen Questionnaire. Text of the Questionnaire appears below. You can view the actual form here.
The COVID-19 pandemic is changing the way the whole world operates, climbing included. In light of these new challenges we are integrating in new measures. Although we cannot eliminate the new risks created by COVID-19, we want to work with you to mitigate the risks created by Infectious/Contagious/Transmissable/Respiratory Diseases. At the forefront of all of our decision-making is the safety and well-being of our guides, guests, and community. With these concepts in mind, we ask that you please carefully and conscientiously review and complete this questionnaire. If you have any concerns with completing the health/medical disclosures being asked in this form, please speak directly with ASG staff and we will attempt to reach a suitable alternative solution.
Please answer the following questions:
Are you experiencing any of the following symptoms (Circle "Yes" or "No")
Cough: Yes No

Shortness of breath/difficulty breathing: Yes No

Fever (Temperature in excess of 100.4F): Yes No

Chills: Yes No

Muscle pain: Yes No

Sore throat: Yes No

New loss of taste or smell: Yes No

Congestion or runny nose: Yes No

Nausea or vomiting: Yes No

Diarrhea: Yes No
Have you been exposed to anyone with any of the above symptoms in the past 14 days?: Yes No
Is anyone in your immediate household suffering from suspected or confirmed COVID-19?: Yes No
If you answered "Yes" to any of the questions above, please contact us immediately at 802-535-1498 or adventurespiritguides@gmail.com
Please click here to return to the main Climbing & COVID Page.