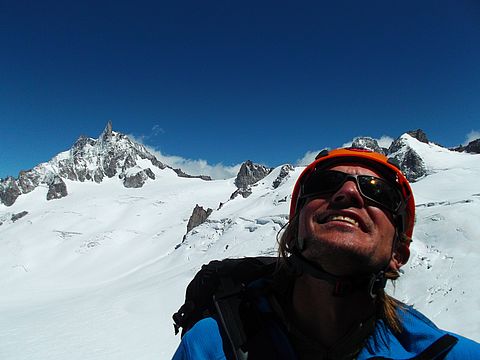 Our Leadership
Kel Rossiter
Lead Guide/Owner
After stints in the military, the corporate world, and a Zen monastery, I began my climbing career in the Pacific Northwest back in the 90's with a summit of Mt. Adams. Since then I have had the good fortune to climb and guide rock and ice in twelve different countries on four continents. I first came to the Northeast to earn an M.S. in Outdoor Education from the University of New Hampshire, and quickly fell in love with the ecological richness, sense of scale, and feeling of community I felt in this part of the country. After working as the Director of Georgetown University's Outdoor Education program for three years, I returned to the Northeast to teach in Northern Vermont University's Mountain Recreation Management program. Almost a decade ago, my wife Alysse and I relocated to "Vermont's West Coast," Burlington so that I could finish up my doctoral studies at the University of Vermont and we both could pursue new career adventures. We love living on the shores of Lake Champlain, with the Green Mountains silhouetted at sunrise and the Adirondacks silhouetted at sunset--reminiscent of my roots on the Puget Sound in Washington. And in the summertimes, I often return to those roots, guiding in the North Cascades and on Mt. Rainier.
Through my work with Adventure Spirit, I enjoy sharing the joy and discovery found through climbing with people at all ages and stages of life. In addition to partnering with private individuals and groups for adventure, I'm also an adjunct faculty member for Northern Vermont University, the University of Vermont, and other institutions. Outside of all of that, I stay active with my local climbing organization, CRAG-VT, serve as a Mammut Guide-Ambassador, serves as a gear reviewer for Backpacker and Climbing Magazines, and publishes on occasion, with articles appearing in The Seattle Times, Climbing Magazine, and The Wall Street Journal, among others. You can click on the magazine links to review some of those.
My passion for sharing the outdoors with others is matched by my interest in the learning processes involved in the adventure environment. I believe that an effective guide must have a solid understanding of both technical skills and learning processes. In pursuit of that goal, I have become a Certified Alpine Guide and Certified Rock Guide with the American Mountain Guides Association while earning my doctoral degree in Educational Leadership and Policy Studies. For a look at the advantages trained, professional guides offer read here. Through guiding, I work to integrate these experiences, helping my company's adventure partners to reach their personal summits and to return from their adventures with a sense of growth, renewal, enrichment, and personal fulfillment. I look forward to sharing that experience with you!
For a more detailed look at my professional history click here.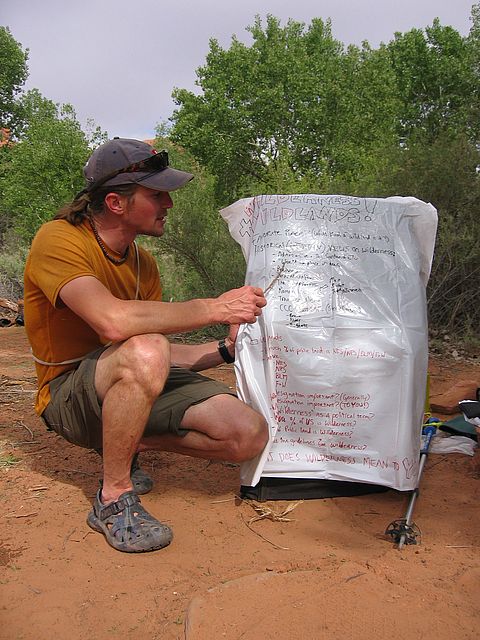 Training & Certifications
•American Mountain Guides Association (AMGA) Certified Alpine Guide
•American Mountain Guides Association (AMGA) Certified Rock Guide
•American Mountain Guides Association (AMGA) Ice Instructor Course
•American Mountain Guides Association (AMGA) Ski Guide Course
•American Mountain Guides Association (AMGA) Advanced Ski Guide Course
•American Mountain Guides Association (AMGA) Single Pitch Instructor (SPI) Provider
•American Institute for Avalanche Research and Education (AIARE) Levels 1, 2, 3
•American Institute for Avalanche Research and Education (AIARE) Course Instructor
•New York State Licensed Guide (Rock&Ice, Tier 1&2)
•Leave No Trace (LNT) Master Educator
•National Association for Search and Rescue (NASAR) Search and Rescue Technician Level 3
•SOLO Wilderness First Responder
•Amateur Radio Technician Class License (KB1LYO)
•Swiftwater Rescue Technician
•American Canoe Association (ACA) Coastal Sea Kayak Instructor
•National Outdoor Leadership School (NOLS) Instructor Course
•USDA Master Gardener
For a more detailed look at my training, certifications, publications, community actions, and other professional activities click here.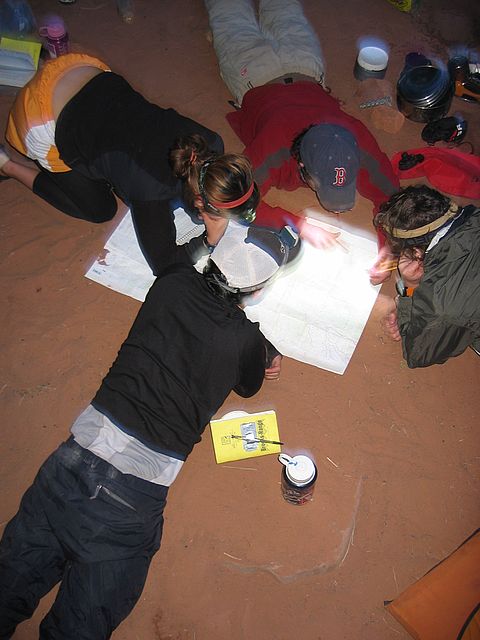 Education
•Ed.D./Educational Leadership & Policy Studies—University of Vermont
•M.S./Kinesiology-Outdoor Education—University of New Hampshire
•Non-Profit Managment Executive Certificate—Georgetown University
•Professional Management Certificate—Georgetown University
•B.A.s/Philosophy & Political Science—College of William & Mary
Selected Climb/Ski Resume
Alaska: Denali (20,320'-3 times), Complete West Rib, West Buttress. Ruth Gorge expedition. Ski touring and mountaineering in the Chugach/Thompson Pass area.
Cascade Volcanoes: Rainier (14,411'-75+ times), Baker (10,781'-20+ times), Shasta (14,179'), Adams (12,281'), Hood (11,249'), Glacier Peak (10, 541'), Jefferson (10,497'), Shuksan (9,127'-20+ times), St. Helens (8,365'). Ski descents of Rainier and Baker.
Peru: Urus Este (17,782'), Yanapacchua (17,913').
Mexico: Pico de Orizaba (18,490'-3 times), Ixtaccihuatl (17,159'), La Malinche (14,640').
Ecuador: Cotopaxi (19,347'), Pichincha (15,696'), Ruminahui (15,489'),
North Cascades: Climbing up to Grade V and 5.11 including North Ridge of Mt. Baker, South Early Winters Spire Direct East Face, Torment-Forbidden Traverse, North Face of Mt. Shuksan, Southwest Buttress of Dorado Needle, Prussik Peak South Face, NW Face of N Ridge of Forbidden, Sharkfin Tower, North Ridge of Cutthroat Peak, and many others. Extensive ski touring around the Shuksan-Baker areas.
Sierra Nevadas: Climbing up to Grade V and 5.10d including Whitney (14,505'-3 times, via East Face, Mountaineers, & Whitney-Portal Routes), Russell (14,094', via Fishhook Arete), Gayley-Sill Traverse (13,510-14,159'), Palisades (14,242-2 times, via U Notch Couloir & V Notch Couloir), Darwin-Peak 13,332' Traverse (13,831-13,332'), and many others.
French/Italian/Swiss Alps: Climbing and ski mountaineering up to Grade IV and 5.10c including Mont Blanc (15,781), Arete des Cosmiques (12,605'), Dent du Geant (13,166'), Midi-Plan Traverse, (12,605'-12,050'), Aiguille du Tour (11,627'), and many others. Sport climbing in Ceuse, Buoux, Orpierre, Ailefroide, Volx, and Grenoble. Ski descent of Mont Blanc and numerous tours in the Aiguille Rouge, Mont Blanc, and Verbier areas.
Spanish/French Pyrenees: Climbing up to Grad IV and 5.11 including Maladeta (10,866), Vignemale (10,820'), and Midi d'Ossau (9,462).
Canada: Extensive ski touring and mountaineering in the Duffy Lakes/Cayoosh Pass (BC), Revelstoke/Rogers Pass (BC), Canadian Rockies (BC-AB), and Chic-Choc (QC) areas.
Italian Dolomite: Climbing up Grade IV and 5.9 including Piz Pordoi West Face, Second Sella Tower North Face, Cima Casson di Formin Northwest Corner, and many others.
Olympic Mountains (WA): Olympus, Constance, The Brothers, Cruiser, Ellinor, Washington, Jupiter, Townsend, and A Peak.
Northeast US: Rock, ice, and summit routes up to Grade IV, 5.12, and WI5+ including numerous numerous summits of Mt. Washington, Mt. Marcy, and Katahdin, Presidential Traverses, and classic rock and ice routes such as Omega, The Black Dike, Ragnarock, Positive Thinking, Pinnacle Buttress&Gully, Diagonal on Wallface, Fastest Gun, Whitney-Gilman, and Moby Grape, among countless others. Extensive ski touring throughout the region.
Other Regional/International: Climbing across the US and Canada, Mexico, Honduras, Indonesia, Thailand, Japan, Croatia, Slovenia, and Switzerland.