Main content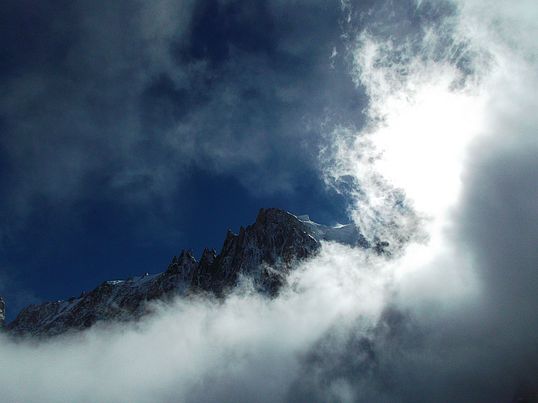 European Alpine & Ski Adventures
With so many enticing options, the biggest challenge in the European Alps is just narrowing down the amazing possibilities: Ski or climb? Rock or ice? Overnight at a hut or return to the amenities of town? And if your answer to these questions is "Everything!" the easy access and unsurpassed infrastructure of the Alps means you can enjoy all these aspects even in a short trip.
For most adventure options we base out of Chamonix. This mountain town is known as "The Birthplace of Alpinism" in all its forms—climbing or skiing—and is steeped in mountain history. Comfortable accomodations are found alongside L'Arve, the vivid blue river that races through the village and the list of restaurants and cafes is endless. Couple that with an mountain access infrastructure of gondolas and lifts and a typical alpine day begins with espresso and a croissant in the cafe and ends with an exquisite dinner.
In between those bookends, the story is full world-class climbing and skiing. Most climbing days begin with glacial travel, leading to steeper rock or ice. High quality granite makes for stunning rock options and the shady couloirs offer enticing ice well into the summer. Springtime is ski time in the Alps! Ski tours like those in the Aiguille Rouge offer day options for exploring jagged peaks and ample untracked snow. And longer trips like The Haute Route—a seven day journey across the range that culminates in Zermatt—are the stuff of ski legend.
We're here to help you in developing the best plan for your Alps mountain time. Connect with us to discuss your particular goals, timeline, and budget, and we'll work together to develop the optimal European plan.
Check out this Blog Post for more images and descriptions about the diversity of options you'll find in The Alps.
And, as you set about preparing for your European Alps time, use this Clothing+Equipment Planning Guide.
Click here to return to the International Adventures page.
When you're ready to book your International Climbing Adventure dates, please go to our Scheduling page!