Main content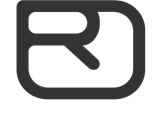 Warm Season Northeast Technical Alpine Climbing
Clothing, Gear, & Equipment Guide
General Notes
Mountain weather is moody. And when it's bad, it's bad. It is vital that you are properly clothed and equipped for this experience. Keeping in mind varying conditions and individual preferences and styles, below you'll find a list of items that may be useful to you for Northeastern warm season technical alpine routes, like Pinnacle Gully in New Hampshire or Trap Dike in the Adirondacks.

Because seasonality is such a factor in the Northeast alpine, this list is just a general look at needs. Based on the specific conditions of our climb time, we will modify/adjust this list.

For all items with the note "We can supply" we have that item available for your use, free of charge.

We strongly recommend you check out Outdoor Gear Exchange. This independent outdoor retailer, based out of Burlington VT, has knowledgeable staff, a wide selection of quality gear, and very competitive pricing. And if you visit the Burlington bricks-and-mortar store, they've got great consignment deals (and don't forget to bring your own to consign).

We highly recommend Ortovox for all of your pack and clothing needs. Ortovox offers top-of-the-line quality, innovative style, and solid mountain performance, all produced with sharp attention to the environmental and labor stream.

As you go about putting your clothing and equipment together, let us know if you have any particular questions that your gear retailer can't answer.
Pack+Travel
1-2 Duffel Bags: For your travel to the Northeast. 50-75 liters are good sizes. TSA approved travel locks can be useful.

1 Backpack: A 30-40L pack will work best. If you've only got a bigger one, it can work, but don't plan to try anything much smaler. Simple packs specifically suited for alpine climbing (i.e., a pack without lots of external pockets and straps and with a relatively light waist-belt) work best. The Ortovox Peak 35 is highly recommended.
On the Approach
1-2 Trekking Poles: Collapsible. There are many good models out there. We recommend a "flick lock" system versus a "twist-to-tighten" system, as those tend to freeze up and/or break easily.

Microspikes: These are very useful on icy trails in early spring. We can supply them, but if you're looking to do future winter hiking, mountaineering, or ice climbing, you'll really want your own pair—you'll wonder what you ever did without them.
Climbing Gear
1 Helmet: If you're bringing one of the lighter-weight polystyrene-type modern helmets, we strongly recommend that you either package it very well in your checked baggage or bring it with your carry-on, as they crack quite easily. We can supply.
1 Harness: Any standard rock climbing harness similar to the Mammut Togir Slide works well. We can supply.

1 Climbing Shoe Pair: It can be useful to bring a pair that is sort of roomy, which helps you stay warmer. A roomy pair can also allow you to add socks; however, that can constrict blood flow and actually make your feet colder—so keep an eye on things. We can supply.
1 Belay Device: Any tubular-style "ATC" belay device works. If you're looking to progress with your multi-pitch climbing, spend the few extra dollars to get a "Guide" style "plaquette" belay device like the Petzl Reverso. We can supply.

1 Double Length/240cm Sling, Nylon: Useful for rappeling. This BD Sling is a good option. We can supply.

4 Locking Carabiners. We can supply.

4 Non-locking Carabiners: For racking gear on your harness—don't waste locking carabiners on this. We can supply.
Food+Hydration
2 Liter Water Bottles: Any sort of bottle can work in the warm seasons. "Gatorade" style bottles help to cut weight and are cheap. hese should be wide-mouthed so they don't easily freeze and are easy to fill. Collapsible bottles allow for easier packing. We like the 2L MSR Dromedary—lightweight, collapsible, and very packable. Camelbak-style dromedaries also work, though sometimes the straw gets in the way when climbing.

Favorite Food/Snacks/Bars/Gels/Etc: Bring an array of foods you know you enjoy eating. Avoid anything too complicated, as we'll be on the go most of the time and won't be breaking for an actual lunch. Lots of snack food is the best idea. We love Kate's Real Food bars for their nutrition, taste, packability, and wholesome ingredients.
Clothing+General Gear
Head
1 Warm Hat: Good for early-spring/late-winter. Make sure it fits well under your helmet.

1 Sun Cap: Useful for the approach.

1 Headlamp: Rechargeable ones have come a long way and can be recharged via solar in camp.

1 Sunglass Pair: Should have some wrap-around protection and/or side filters.

1 Headlamps: Though we're only planning to be out for the day, a headlamp is a good idea for unplanned events. The Petzl Aktik Core is a good high-beam option. The Petzl Bindi is a good back-up option.
Hands
1 Thin Glove: Glove liner-weight. We strongly recommend a liner-weight glove that will easily fit under your heavier gloves. This allows you to remove your hand from the heavier glove and do more technical tasks while still having some protection from the elements.

1 Medium Glove: A good idea during early-spring or late-winter. The OR Vitaly Glove is a good option.
Feet
1 Climbing Shoe Pair: It can be useful to bring a pair that is sort of roomy, which helps you stay warmer. A roomy pair can also allow you to add socks; however, that can constrict blood flow and actually make your feet colder—so keep an eye on things. We can supply.

1 Sock Pair: Wool is great for durability and comfort. We recommend Vermont's Darn Tough socks—with a lifetime warranty. No cotton! If you think you may want to put them on under your climbing shoes, go with a thin pair.

1 Trail Shoe Pair: Pick a shoe with good tread. Many climbers seem to think that climbers need to wear "approach shoes" with sticky rubber—that's only the case if you'll be traveling over a lot of exposed rock. Most of our approaches will be trail approaches. Choose the appropriate tool for the task. Also—since most of the alpine climbs are "up-and-over" climbs where we carry everything up the climb, bring the lightest, most compact shoes possible (and not boots).
Upper/Lower Body
We think of layering as a "3W" system: Wicking (base), Warmth (insulation), and Weather (shell) layers. There are lots of layering options out there—fleece, wool, down, and synthetic fill—so there are a variety of ways toward the "layering summit," the key is to make sure you'll be warm when standing on top of the real one.
Lower Body
1 Pair Boxer/Briefs/Underwear: Wool or synthetic is best.

1 Pair Long Mid-Weight Underwear: Depending on time of year. Here are some good sample options.
1 Pair Light-Weight Soft-shell Pant

1 Pair Hard-Shell Pant: Can be a good idea if any precipitation is in the forecast. Should have ¾ or more side zip, so that you can put them on while still wearing your shoes and harness. Having one with a front zipper allows you to put the belay loop of the harness through the zipper.
Upper Body
Travel&Town Clothing
Bring the travel and town clothing you need in order to be comfortable during the town and travel portions of your trip.
Personal Effects
Sunscreen

Lip Balm: With sun protection.

Bug/tick spray: With Picardin or DEET.

Toe-Warmers: We recommend two pair for each day. One pair can go under your glove liners (lower bulk than actual hand warmers) and one pair can go on your liner sock.

Camera

Medications: Bring extra of whatever daily medications you take.
Trip Insurance
Travel Insurance: For travel-related insurance purposes, Travelguard is a good option. With many travel insurance providers, for purposes of cancellation due to any pre-existing conditions, there is a time limit between your initial deposit and when you can no longer purchase that type of policy; so if you feel you want that latitude, you should purchase a policy early-on. Please be sure to review our Cancellation Policies thoroughly.

Rescue Insurance: This is a very wise plan for any of your adventuring. Many people assume that with their American Alpine Club membership they are covered, but it is important to remember that coverage only goes up to $12,500. The reality of the matter is that most rescues cost well over $12,500. We highly recommend the policies offered through Global Rescue. Perusing their website you'll see they are a well-staffed, well-trained operation with experience in a range of rescue conditions. They also offer an annual policy you might find useful. Click here to enroll in either plan through Adventure Spirit.
Click here to return to the Adventures page.