Main content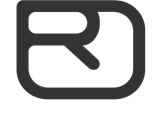 Winter Northeast Technical Alpine Climbing
Clothing, Gear, & Equipment Guide
General Notes
Mountain weather is moody. And when it's bad, it's bad. It is vital that you are properly clothed and equipped for this experience. Keeping in mind varying conditions and individual preferences and styles, below you'll find a list of items that may be useful to you for technical ice routes like Tuckerman & Huntington Ravines or Trap Dike in the Adirondacks.
For all items with the note "We can supply" we have that item available for your use, free of charge.
We strongly recommend you check out Outdoor Gear Exchange. This independent outdoor retailer, based out of Burlington VT, has knowledgeable staff, a wide selection of quality gear, and very competitive pricing. And if you visit the Burlington bricks-and-mortar store, they've got great consignment deals (and don't forget to bring your own to consign).
We highly recommend Ortovox for all of your pack and clothing needs. Ortovox offers top-of-the-line quality, innovative style, and solid mountain performance, all produced with sharp attention to the environmental and labor stream.
As you go about putting your clothing and equipment together, let us know if you have any particular questions that your gear retailer can't answer.
Pack+Travel
1-2 Duffel Bags: For your travel to the Northeast. 50-75 liters are good sizes. TSA approved travel locks can be useful.
1 Backpack: A 40-50L pack will work best. If you've only got a bigger one, it can work, but don't plan to try anything much smaler. Simple packs specifically suited for alpine climbing (i.e., a pack without lots of external pockets and straps and with a relatively light waist-belt) work best. The Ortovox Peak 45 is highly recommended.
On the Approach
1-2 Trekking Poles: Collapsible. There are many good models out there. We recommend a "flick lock" system versus a "twist-to-tighten" system, as those tend to freeze up and/or break easily.
Microspikes: These are very useful on icy trails. We can supply them, but if you're looking to do future winter hiking, mountaineering, or ice climbing, you'll really want your own pair—you'll wonder what you ever did without them.
Climbing Gear
1 Helmet: If you're bringing one of the lighter-weight polystyrene-type modern helmets, we strongly recommend that you either package it very well in your checked baggage or bring it with your carry-on, as they crack quite easily. We can supply.
1 Harness: Best if it compatible with ice clippers, like the Mammut Togir Slide, as you may need to be racking screws during the climb. Ask a sales rep to confirm your harness has this feature before purchasing. If you already have a harness without this feature, we can tape the ice clippers on, but having slots on your harness for ice clippers work best. We can supply.
1-2 Ice Clippers: Though they are much pricier, if you're looking to ice climb into the future and want to avoid lost gear and heartache, we highly recommend the beefy, metal DMM Vault-Gate, but Black Diamond Ice Clippers can work as well. Two is ideal for easy racking on either side, but one can work. We can supply
2 Technical Ice Tools: We need to be prepared to climb 40-90 degree snow and ice. We don't need super-technical ice tools, but we do need something beyond ice axes. The Petzl SumTec is a great option for this and future alpine climbs. If you think you'll be exploring a lot more vertical ice and want a tool that works well for both alpine ice and vertical ice, then consider something like the Petzl Quark, CAMP X-Alpine, or similar. We can supply.
1 Tool Tether: It's a looong way down from the top and we don't want to drop our tools! While we don't want or need wrist leashes on our ice tools, tethers attaching them to our harness is a very good idea. We particularly like the BD Spinner Tether.
1 Crampon Pair: Horizontal front points work for many of the Huntington and Tuckerman Ravine routes. We particularly enjoy the BD Snaggletooth, as it offers good kick penetration and mixed climbing versatility, but any 12-point crampon can work. For more "pure" ice routes like Pinnacle Gully, vertical front points can be useful. Remember to be very sure to make sure that the crampons you're planning to bring fit the boots you're planning to wear! We can supply both horizontal or vertical front point crampons, depending on our climbing objective.
1 Belay Device: Any tubular-style "ATC" belay device works. If you're looking to progress with your multi-pitch climbing, spend the few extra dollars to get a "Guide" style "plaquette" belay device like the Petzl Reverso. We can supply.
1 Double Length/240cm Sling, Nylon: Useful for rappeling. This BD Sling is a good option. We can supply.
4 Locking Carabiners. We can supply.
4 Non-locking Carabiners: For racking gear on your harness—don't waste locking carabiners on this. We can supply.
Food+Hydration
2 Liter Water Bottles: These should be wide-mouthed so they don't easily freeze and are easy to fill. Collapsible bottles allow for easier packing. We like the 2L MSR Dromedary—lightweight, collapsible, and very packable. Camelbak-style dromedaries don't work well, as they freeze.
Favorite Food/Snacks/Bars/Gels/Etc: Before you pack your lunch, imagine what it will taste like when cold. In general, avoid things with high moisture contents, as those will freeze and be inedible or unpalatable. Also, avoid anything complicated, as we'll be on the go most of the time and won't be breaking for an actual lunch. Lots of snack food is the best idea. We love Kate's Real Food bars for their nutrition, taste, packability, and wholesome ingredients.
Clothing+General Gear
Head
1 Warm Hat: Make sure it fits well under your helmet.
1 Sun Cap: Can be useful for the approach.
1 Neck Gaiter: Buff or similar
1 Headlamp: Rechargeable ones have come a long way and can be recharged via solar in camp.
1 Sunglass Pair: Should have some wrap-around protection and/or side filters.
1 Goggle: On cold, windy alpine days these can be essential. Light/amber tint recommended.
1 Headlamps: Though we're only planning to be out for the day, a headlamp is a good idea for unplanned events. The Petzl Aktik Core is a good high-beam option. The Petzl Bindi is a good back-up option.
Hands
1 Thin Glove: Glove liner-weight. We strongly recommend a liner-weight glove that will easily fit under your heavier gloves. This allows you to remove your hand from the heavier glove and do more technical tasks while still having some protection from the elements.
1-2 Medium Glove: The OR Vitaly Glove is a good option.
1 Thick Glove: The OR Alti Glove or lobster-claw mitten like the OR High Camp are good options.
Feet
1 Boot Pair: If your feet run cold, double boots are advisable. We can supply. If you're looking to purchase, we advise a double boot like the Mammut Nordwand or similar. If you opt for a lighter weight single boot, definitely plan to bring some toe-warmers if the forecast looks chilly.
1 Sock Pair: Wool is great for durability and comfort. We recommend Vermont's Darn Tough socks—with a lifetime warranty. No cotton! Two heavier-weight pairs and a medium-weight pair is optimal.
Liner socks (optional): These can be good, especially if you're using toe-warmers. Put the toe-warmers on the top of the liner, then roll your other sock over it.
1 Gaiter Pair (Optional): Depending on the boot you use and the pants you wear, gaiters could be a good idea. Gaiters help prevent snow/dirt getting in your boot and prevent tripping on/ripping your pants. If you boot has an integral gaiter, like the Mammut Nordwand, you don't need gaiters. Or if you have pants with low-profile, tight ankle cuffs, you may not choose to use them either.
Upper/Lower Body
We think of layering as a "3W" system: Wicking (base), Warmth (insulation), and Weather (shell) layers. There are lots of layering options out there—fleece, wool, down, and synthetic fill—so there are a variety of ways toward the "layering summit," the key is to make sure you'll be warm when standing on top of the real one.
Lower Body
1 Pair Boxer/Briefs/Underwear: Wool or synthetic is best.
1 Pair Long Mid-Weight Underwear: Wool or synthetic. Here are some good sample options.
1 Pair Mid-Weight Soft-shell Pant
1 Pair Hard-Shell Pant: Must have ¾ or more side zip, so that you can put them on with crampons on and access the belay loop of your harness. Be absolutely sure to test this prior to the climb.
Upper Body
1 Long Underwear Top: Light/midweight best. Wool or synthetic. Here are some good sample options.
1-2 Light-Weight Insulation Layers: Wool or synthetic fleece. Here are some good sample options.
1 Mid-Weight Insulation Layer: Down, synthetic, or wool fill. Hood recommended. The Ortovox Zebru is one of our favorites, to give you an idea of what to be looking for.
1 Soft Shell: Recommended. Should be wind-proof and water-resistant.
1 Hard Shell: Should be wind-proof and very water-resistant. Hood necessary. The Ortovox Ortler Jacket is one of our favorites.
Heavy-Weight Down Parka: This is a must, providing a warmth during rest stops, an extra layer on bitter summit days, and a margin of safety in the event of emergencies. This parka should fit well over your upper body layers and under your harness. It must have a hood. We strongly recommend a high quality down fill (750 fill rating or higher) as synthetic fill is just too bulky.
Travel&Town Clothing
Bring the travel and town clothing you need in order to be comfortable during the town and travel portions of your trip.
Personal Effects
Sunscreen
Lip Balm: With sun protection.
Toe-Warmers: We recommend two pair for each day. One pair can go under your glove liners (lower bulk than actual hand warmers) and one pair can go on your liner sock.
Camera
Medications: Bring extra of whatever daily medications you take.
Trip Insurance
Travel Insurance: For travel-related insurance purposes, Travelguard is a good option. With many travel insurance providers, for purposes of cancellation due to any pre-existing conditions, there is a time limit between your initial deposit and when you can no longer purchase that type of policy; so if you feel you want that latitude, you should purchase a policy early-on. Please be sure to review our Cancellation Policies thoroughly.
Rescue Insurance: This is a very wise plan for any of your adventuring. Many people assume that with their American Alpine Club membership they are covered, but it is important to remember that coverage only goes up to $12,500. The reality of the matter is that most rescues cost well over $12,500. We highly recommend the policies offered through Global Rescue. Perusing their website you'll see they are a well-staffed, well-trained operation with experience in a range of rescue conditions. They also offer an annual policy you might find useful. Click here to enroll in either plan through Adventure Spirit.
Click here to return to the Adventures page.