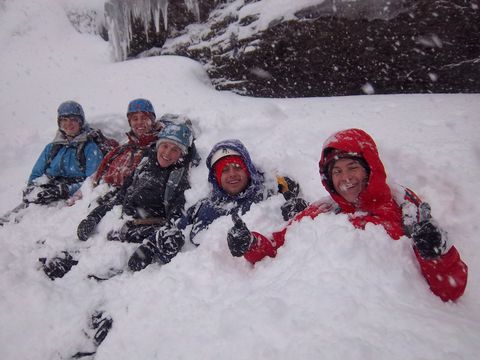 Climbing & COVID-19
Infectious/Contagious/Transmissable/Respiratory Diseases (ICTRD)
Communications, Procedures, & Policies
It has been quite a storm that has ripped through our shared basecamp this past season. We hope that you have weathered it well. As climbers, we are aware of the risk-reward balance and we keep a keen focus on mitigating risk and prioritizing safety. During any climbing day, we will work together as a team to manage risk, but we cannot totally eliminate it. This holds true regarding climbing and COVID-19. We are committed to working with you to manage risk, but we cannot totally eliminate it. And, beyond the safety of our climbing team, we endeavor to preserve the health of the communities within which our climbing occurs.
With these ideas in mind we have implemented some new communications, procedures, and forms related to climbing in the COVID-19 era. Yes, it does involve a little more prep time on your end, but we ask that you please thoroughly review the following in advance of your adventures and be in touch with us if you have any questions or concerns:
We've all had way too much time indoors the past few months. We certainly look forward to getting outside and sharing some fresh air, climbing, and social time with you! Via the steps outlined in the links above, we look forward to doing so in a way that respects our mutual health and the health of our community.
Please click here to return to the main Pricing+Policies Page.