Main content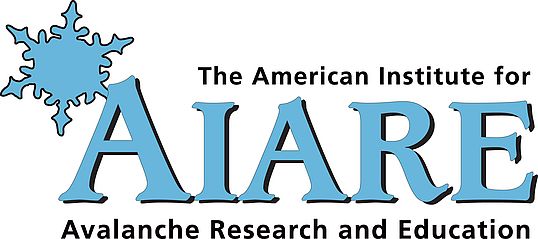 Check in with us about Winter 2021-2022 dates
The Basics
If you plan to spend a lot of time in the backcountry, this is some seriously vital knowledge. The AIARE Level 1 course is a 3-day/24-hour introduction to avalanche hazard management. The course is expected to:
Provide a basic understanding of avalanches
Describe a framework for decision making and risk management in avalanche terrain
Focus on identifying the right questions, rather than on providing "answers."
Give lessons and exercises that are practically oriented, useful, and applicable in the field.
Students can expect to develop a good grounding in how to prepare for and carry out a trip, to understand basic decision making while in the field, and to learn rescue techniques required to locate and extricate a buried person(s).
Course Details
You can learn more about specifics of the AIARE course curriculum by clicking here.
Course Dates:
Check in with us about Winter 2021-2022 dates.
Course Cost:
$395 (Cost includes all instruction and related materials)
Location:
Friday-Saturday: Great Glen Trails Outdoor Center, Pinkham Notch, NH
Sunday: Tuckerman Ravine, Pinkham Notch, Field Tour/Skills Application (Weather & Conditions Permitting)
Course Size: Minimum of 6 students, maximum of 12 students.
Instructors: The instructors are Jake Urban & Kel Rossiter. Both have extensive experience in mountain leadership and instruction. Bios about both of these instructors appear at the end of this page.
Course Materials/Equipment/Clothing: All instructional materials (books, notebooks) and related equipment (transceivers, shovels, probes) will be provided for the course. You will need to bring a 30-40 liter backpack and clothing and footwear suitable to the variable (and typically cold) conditions of the White Mountains. It is possible that snowshoes will be necessary. If this is the case, the course instructors will let you know and will give you info about places to rent them.
Lodging: For Sunday night the AMC Joe Dodge Lodge is a good option, as it is right in Pinkham Notch where we'll meet on Sunday. Consider a 1 year of AMC membership (only $50) to save money on lodging, support this organization, and get a bunch of benefits. For Friday/Saturday nights, the closest lodging is at the AMC Highland Notch Visitor Center, or there are numerous other lodging options in the Mt. Washington Valley, which is a 30-45 minute drive. Groups and individuals looking to save on lodging and meal costs often enjoy staying at the White Mountain Hostel.
Payment: A 30% deposit confirms your place on this course. Details about payment can be found on our Scheduling Page.
Pre-Course Preparation: While not necessary, if you'd like to read up about avalanches, a good book is "Staying Alive in Avalanche Terrain" by Bruce Tremper, available through many online booksellers.
Other Questions, Etc: Adventure Spirit prides itself on its customized service—if you've got any particular questions, etc, please contact owner/lead guide Kel Rossiter at adventurespiritguides@ gmail.com.
Instructor Bios
Jake Urban, Course Leader: As an undergraduate professor, guide, program director, corporate trainer and business owner, Jake has been teaching in the outdoors for the past 20 years. With his wife, my wife he owns and operates Jackson Hole Outdoor Leadership Institute, LLC., an educational think tank devoted to developing curriculum in the areas of avalanche education and prehospital emergency medical training in the urban and wilderness environment. Currently, Jake is an Adjunct Faculty member at Central Wyoming College and Lyndon State College, American Institute for Avalanche Research and Education (AIARE) Level 1 & 2 Course Leader and Instructor Trainer, American Mountain Guides (AMGA) Single Pitch Instructor, Wilderness Emergency Medical Technician (WEMT), Outdoor Emergency Care Technician (OEC), Stet of Wyoming EMS Coordinator, Evaluator and Instructor, American Heart Association Instructor, American Red Cross Instructor, National Ski Patroller and Deputy Director & Training Advisor for Teton County Search and Rescue. He supports the interests of education through involvement as a member of the Education Review Committee for the American Avalanche Association and Advisory Board Member and Instructor Trainer for AIARE. In his free time you can find him sliding on the snow, rolling over the dirt and scrambling over the rocks in the Tetons.
Kel Rossiter, Course Instructor: After stints in the military, the corporate world, and a Zen monastery, Kel began his climbing career in the Pacific Northwest back in the 90s with a summit of Mt. Adams. Since then, he has climbed and guided rock and ice in twelve different countries on four continents. During the summers, he is back out in the Pacific Northwest's Cascade Range and in Alaska guiding with Rainier Mountaineering Inc. Based in Vermont most of the year, Kel owns and operates Adventure Spirit Rock+Ice+Alpine Experiences LLC, a guide service specializing in Northeastern climbing destinations. Kel is also active in higher education, serving as a faculty member/instructor at several area colleges and recently completing his own doctoral studies in Educational Leadership & Policy Studies. He compliments his academic training with training through the American Mountain Guide Association, having become both a Certified Rock Guide and Certified Alpine Guide. In between his stints in the mountains, Kel serves on the board of CRAG-VT, Vermont's climbing access organization, and is an avid home-crafts enthusiast and meditation practitioner. You can find out more details about Kel's credentials and climbing history HERE.